Navigation:
February 06, 2006
February 20, 2006
February 27, 2006
March 06, 2006
March 20, 2006
March 27, 2006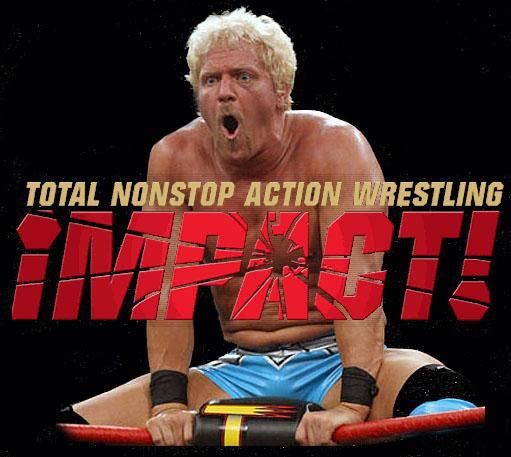 03.27.06
It's the Impaaaaaaaaaaaaact recap!! Hello again, folks! It's Remy here, excited to bring you another TNeh Report. There's lots of great stuff to talk about tonight, so I consider myself lucky that I get to be the first to make smart ass jokes about it all! Well, okay, other sites probably have recaps up a lot sooner than me. But I get to make the funniest jokes … first.

Well, lets get right to it. No foreplay for you this time!

Impact begins now, and we are treated right off the bat to Samoa Joe! Basically Joe is upset that he is being excluded from the X-division, and wants to know who his opponent is going to be at the upcoming PPV at the end of April. Well, we're going to get an answer as Tenay leads us into a video package. Don't you just wish that all of life's questions could be answered with a montage?

"Who's my real father?"

"When will I find true love?"

"What the hell is that rash … ?"

The possibilities are endless. And a video package would make it all so exciting, especially if delivered while you had to stand in a ring while a crowd watches.

Anyway, Samoa Joe's opponent is … motherfucking SABU! Hard to crack a joke here, that's just awesome. Ha, did I just say "crack," while referring to Sabu? Well, let's hope it's not his neck next this time. This joke also works with Scott Hall and Rikishi if you change it up a bit, great stuff.

In the back we have Team 3-D ready to cut a promo. They basically just hype the upcoming SIX SIDES OF STEEL OMG match that's later on in the show. Now, I don't quite understand what makes a six sided steel cage so much more extreme than a four sided steel cage, but Jesus, they'd sure like you to believe that's the case.

Sonjay Dutt, Chris Sabin & Jay Lethal vs. The Diamonds in the Rough (Simon Diamond, Elix Skipper & David Young):

What's this? A nice long match on Impact? No, you didn't misread that, it's true. Sorta. I mean, if you consider the first minute and the last minute a long match, with everything in the middle being commercials. I wish that were an exaggeration, but I've seen more of a match on one of WWE's clip shows like Bottom Line. At the very beginning there was a sweet triple suicide dive to the outside, by all three members of Team USA. In they end they were the winners as well, as Sabin hits the Cradle Shock on Eric Young for the win.

We're backstage again as Scott D'Amore is pissed off and raving about the unfairness of Team Canada having to compete in the Six Sides of Steel (OMG) match later in the show. At this point I notice something interesting … and frightening. Scott D'Amore looks exactly like Christian if he were fatter and out of shape! Look for yourself next time, it's uncanny. Anyway, D'Amore doesn't get the match changed after confronting Larry Z.

STING! STING! STIIIIIING! No, my mistake, it's … Steve Borden? That's right, they made a huge deal about it being Steve Borden, the man, who was coming after Jarrett. At the time we were supposed to believe that had some, pardon the pun, impact. But at the end of this interview Borden has an ominous warning for Jarrett. "Watch out Jarrett! I'm coming for you. But it won't be Steve Borden this time … it's will be STING!" No I'm not kidding. That's really what he said. Oh TNA, you're so … cute?

The Naturals vs … Steiner and Jarrett?:

This wasn't really a match, more or less just a beat down. Steiner and Jarrett weren't their scheduled opponents (we were never told who they were), but they're the one's taking care of "bidness." Anyway, they make Steiner look like a monster. I guess that's the point.

Konnan's in the back with Homicide, and we're going to get a reason for why they turned on Machete last week. Well, in Konnan's own words "I do what I do because that's what I do!" Deep stuff there, no doubt.

Team 3D vs. Team Canada (Eric Young and Bobby Roode):

Could it be? Is it time already? Yes folks, it's the main-e-freakin'-vent. I will say that for the most part, it was not over-hyped. It was a brutal match that saw lots of blood. Unfortunately, as much blood as there was, there were many, many more commercials. So of the two real matches on the show tonight, both were completely decimated by advertisements.

I can't make too many comments on the match because, frankly, there wasn't a lot of it to see. There was a lot of blood, but I think even that happened during a commercial. Anyway, Team 3-D hits the 3-D on Eric Young for the win.

After the match we're treated to a complete clusterfuck as AMW comes down to the ring and the Dudley's … I mean "Team 3-D" (please don't sue me WWE) get the beat down. Jay Lethal and Sonjay Dutt try to help 3-D, but get beat down as well. All of Team Canada plus AMW is just too much. They sing the Canadian National Anthem (I've never be so … proud?) and lay the Canadian flags over 3-D.

And we've got a vignette to close out the show. We're here with James Mitchell and he's filming Christian's wife. I'm guessing this will lead to Christian showing up at the next PPV not as Christian, but as …Christian! Fuck, that would have worked so much better if he didn't use his real name. Honestly, the whole thing is a bit silly considering how they just did this with Sting. Anyway, Mitchell confronts Christian's wife and basically makes it clear they're just playing mind games.

Seemed very odd to close the show out this way after such a bloody match.

Now I know many of you are big fans of TNA, and as an alternative to WWE of course you want to support it. I get that. But this weeks Impact had some serious problems, which is a shame because there was some very good stuff in there as well. We just didn't get to see all of it because so much happened during commercials. Even for Impact this felt like a short show, as I think you can see by how little there was to really recap.

Anyway, that will do it for another week, folks. CHECK OUT THE FORUMS. LEAVE SOME FEEDBACK. As per usual the main page is fantastic, so don't forget to check that out as well. We have the brand new TWF Radio, for one. I've also got a new Diatribe coming, actually TWO new Diatribes coming, as well as a second CMU with James Walker! Exciting times, people. Take care, and as always, I remain,

Remy

I felt like this recap was a bit shorter than usual, so I thought I'd try and make up for it with a brief BONUS section!

So You Want To Be A Professional Wrestler

It's a dream we've all had. Usually as kids in our underwear, watching one of the highlight shows on Saturday morning. Or if you're me, watching it in my underwear on Saturday morning … this past weekend. But what does it take to really get there? Well, here are a few simple tips to help you on your way:

1) Be born a McMahon.

2) Marry a McMahon.

3) Practice soaping men's asses in the showers.

4) Take random shits in people's gym bags, especially ladies' gym bags.

5) Be addicted to booze, cocaine, pain medication, and steroids.

6) Write about wrestling on the internet until the WWE finally has no choice but to see your genius and hires you, eventually putting you in charge of the entire company because you're so handsome and super-fantastic.

Hope that helps!
Remy's the kind of guy who enjoys long walks on the beach and quiet candle lit din … fuck that, chicks are crazy. He's actually a wrestling fan (and therefore not single by choice, as he'd have you believe). He's also a former admin of HTM.com, having been there for nearly three years. Now, he resides in limbo, wandering from forum to forum, fixing past wrongs, with the help of his friend Sam who … well, err, nevermind. He is, however, the brother of a well-known gentleman, whom you may have heard of, by the name of … JESUS! Well, not blood brother, but brother in the way black people say it, which is more meaningful, I think.
---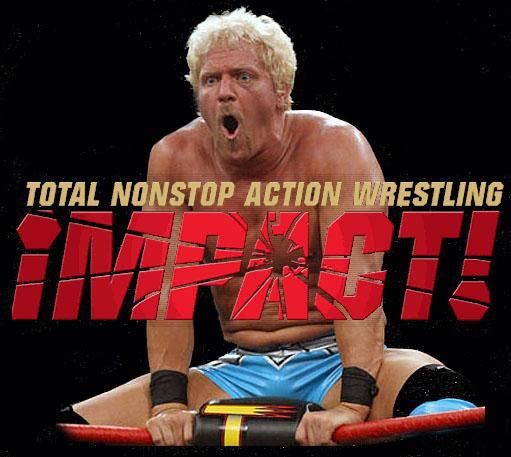 Remy's Tneh! Impact Report
03.20.06
… Abyss makes his way to the ring now as … ah, yeah. Would seem I'm forgetting a little bit, wouldn't you say? I just began this sucker in Medias Res because it is sure to be epic but not really (read Bacon, love Bacon).
Now I know I missed last weeks recap, and this one is a day late, but the second any of you wants to help me write some term papers for university, you just let me know! And I know James is a million times busier than me and still not complaining, but he's superhuman so it doesn't count. What a real man's man that Walker is, I would certainly Brokeback him … I mean, have his manbabies … I mean … oh shit. I guarantee I'm going to get e-mails over that! I assure you fellas, I don't swing that way. Sorry. Despite my man-crush on Ewan McGregor as well. But THAT'S IT.
Last Week on Impact:
Some stuff happened!
…
Fine. AMW defeat Naturals. Sabin defeats Dutt and Shelley. Rhino, Killings, and Team 3-D defeat Skipper, Young, Moore, and Matt.
Storyline wise they essentially just led into the PPV. Jarrett provokes Sting, and Christian and Monty Brown agree they won't be going Brokeback (unless one of them decides to pull an Iron Sheik on the other for whatever reason). How many more gay jokes can I possibly make? At least 3.2!
Destination X PPV:
Christ, even more to recap. Okay, for whatever reason it's late and I'm having a hard time finding the results for the PPV. However, this was a great PPV and definitely worth checking out. The matches were all quite long, something I've been pining for. The important results you should know are that a) Christian retained, B) We have a NEW X-division champion: Christopher Daniels! Also of significance is that Sting returns as Steve Borden and clears the ring of Jarretts cronies until … SCOTT STEINER makes his (un)FANTASTIC return and lays a beat down on Borden.
This Week on Days of our Li … I mean, IMPACT:
We're men. We don't watch that faggy soap opera shit!
Jarrett and his crew are out to the ring to kick off the show. He calls out Steiner who then comes to the ring. Steiner cuts a decent promo, taking shots at the Dudleys as well as Christian, basically calling them WWE cast-offs. You know, because Steiner totally isn't!
In the back we're with Larry Z. He hypes the upcoming six-sides of steel, which will take place next week on Impact. Samoa Joe comes in and he's pissed off. Larry says he's got bigger things in store for Joe than the X-division title, but that's not good enough for Joe. Instead, Mr. Samoa (is that his real name?) trashes the office. I once threw a fit like that as a kid, and I still have the bruises to prove it. Of course, that was yesterday, but still.
Matt Bentley vs. Sonjay Dutt vs. Elix Skipper:
Sonjay Dutt wins this match with a nice 450 splash from the top turn buckle. Simon Diamond is on commentary and complains about a guy named Sonjay being on the US team. Good match, but typical Impact, it's short. Other guys on the team now are Chris Sabin and Jay Lethal.
There's a vignette now with Simon Diamond where he's at a baseball game and picking a fight with some baseball players. I must have missed something last week that set this up. It's hilariously bad though. One of the baseball players has a complimentary X-division title, and Simon says he's "disgusted." The ball-player's retort? … "You should be!" SO THERE SIMON! There's also a funny bit where Simon claims the footage was doctored with an I-pod, but Tenay calls him an idiot and says it was probably … photoshop. Yuuuuup. I wish I had made that up, but sadly, I didn't.
Abyss vs. Cassidy Riley:
Squash match, little to report. Yup, I was surprised to see Cassidy win so quickly …
Okay, so Abyss actually won, but I think my version would have been more shocking.
They hype the fact that next week on Impact, Sting is going to speak. Or will it be Steve Borden (Boring?) again? I'm just waiting for him to come out with a sock puppet. Come on, I bet if we work together we can convince him that Jesus told him to do it!
Christian hypes a movie he's filming. I swear to God, Impact feels like a fucking infomercial sometimes.
Again, you guessed it, more hyping. Cage vs. Abyss at the next PPV.
LAX vs. Norman Smiley & Shark Boy:

Shark Boy and Norman Smiley win, but the real tragedy is that there is no Big Wiggle. Okay, so I don't consider that much of a tragedy, but then again, I'm a Survivor. I don't mean of the Holocaust, I just meant that I've watched the show "Survivor." Okay, so Norman did hit the Big Wiggle. I just wanted to make that joke.
After the match there's a beat down on Machete by … Konnan and Homicide!
A.J. Styles, Christopher Daniels, Rhino & Ron Killings vs. Chris Harris, James Storm, Shannon Moore & Alex Shelley:
Finally a match of decent length. I'd have liked to see more of Styles and Daniels, but it was a solid match on the whole. AJ's team wins though, so I was happy with that. He's my favourite so I'm calling it his team. I can do that, you know. The perks of being the writer, mwa haha. Anyway, AJ wins with the Styles Clash on Shannon Moore. There's a nice little send off for him before he crawls back to the WWE. Great stuff.
The show ends with MORE hype. Six sides of steel next week, in case you had forgotten.
And that's it for Impact. I know it was a touch brief this week, and I do apologize. There really were not a lot of matches this week though, and most of the show was hype. Impact really needs a two-hour format so that they can give proper time for matches. Of course, WWE has four hours a week for their main shows, and they don't do much better.
Check out the main page, of course, and stop by the forums to shoot the shit with us. And if you haven't already, for the love of God, go check out Sean's latest satire. It's been a huge hit and it's definitely worth reading.
Oh yeah, and Joe, you suck (had to fill my quota).
Take care, and as always, I remain,
Remy
Remy's the kind of guy who enjoys long walks on the beach and quiet candle lit din … fuck that, chicks are crazy. He's actually a wrestling fan (and therefore not single by choice, as he'd have you believe). He's also a former admin of HTM.com, having been there for nearly three years. Now, he resides in limbo, wandering from forum to forum, fixing past wrongs, with the help of his friend Sam who … well, err, nevermind. He is, however, the brother of a well-known gentleman, whom you may have heard of, by the name of … JESUS! Well, not blood brother, but brother in the way black people say it, which is more meaningful, I think.
---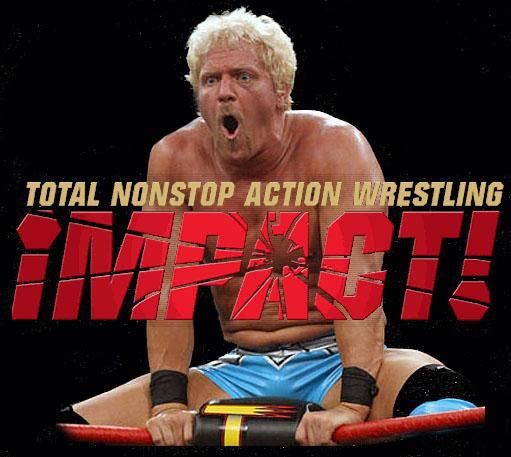 Remy's Tneh! Impact Report
03.06.06
Hello again ladies and Gentleman. It's Remy here with another TNeh Impact recap. Sorry to those of you who wish Witzdude wasn't dead … or wherever the hell he is. Someone should probably go knock on his door. Go down the hallway, he's room #32201. Please tell mom it wasn't her fault. He is so sorry <3.

So what's new with everyone? Have a good week?

…

Yeah, fuck it. I didn't care anyway. I'm doing great and that's all that really matters. I recently won a "most like HHH on the internet" award, so it's all cool. Spot the joke and win $50. And by $50 I mean Joe's mom for a night. But YOU have to fly your ass over to England to get her.

Enough of my preliminary unfunny stuff. Impact begins now … on Tuesday night … because you're reading a recap! But if you didn't know that already, you should probably follow these next three steps:

1) Go and find Witzdude.

2) Stay there.

3) There is no step three. Ignore this part.

4) I said three steps not four, you morons, and there wasn't even a step three.

Action begins now!

Jeff Jarrett, AMW & Abyss vs. Shark Boy, Buck Quartermain, Norman Smiley & Cassidy Riley:

Short fucking match, that's all I can say. Bit of a clusterfuck, really. Norman Smiley does get his Big Wiggle off. That's not a typo, so you can interpret that any way you feel. Jarrett hits the Stroke on Norman Smiley for the win. Did you know that in the United States someone has a stroke every two minutes? Seriously folks, strokes are no laughing matter. Of course, that's a completely fabricated statistic. But there's no joke here, so I really do mean it's no laughing matter …

Yup … no punchline …

...Still though, as bad as *real* strokes are, I'm still convinced seeing this much Jarrett on my TV causes far more long-term damage to your cerebral cortex. Okay, I lied. Thanks to Carless for that joke!

After the match the long anticipated Sting tape arrives. You know, would you call it a sting since that's what cops call it when they do it? Heh, a sting on Sting. Okay, there has to be a joke in there somewhere, but I just can't get it. So, here's an open challenge: send me your funny "sting on Sting" joke and, if it's good, I will include it in my next piece!
Commercial.

Borash is cutting a promo in back, but gets interrupted by Jarrett and his cronies. They talk a bit more about the tape and move along. Nothing remarkably eventful. Although I'm sure I'll get e-mails about each and every little detail I just left out. Like, "did you know the director of lighting's name is …" etc., etc. But if you know all that, then why are you reading this recap? Huh, huh? Who's the cleverer one now!

Lance Hoyt vs. Kenny King:

Hoyt wins with a Texas Powerbomb. Short match again, and I'm not even really familiar with these two guys. You smarks that follow ROH and New Japan will probably write me extensive e-mails informing me of their entire career. "did u no he had greatest match in ever with (some indy wrestler I've never heard of) blah blah blah?" Well I knew that already, and obviously so did you. I just didn't want to say what we both obviously already knew! So HA.

Konnan w/ Machete and Homicide beat down on BG James. I've gotta say, they're pretty hardcore if they're using swords to murder people, but luckily BG survived the homicide by machete. Thank God.

They air a Ron Killings music video. It's pretty fucking sad. And by sad I don't mean that I was emotionally moved by this video. I think my bowels may have moved though.

Sonjay Dutt, Jay Lethal & Chris Sabin vs. Team Canada:

A Canadian Destroyer is used for the finish, seeing Team Canada win, and it really is an impressive move. I can't remember how to describe it … but I swear it really was impressive (and that's not sarcastic). This match is a little bit longer though, thankfully. Maybe TNA reads my recaps and incorporates advice? Or, maybe like king George, no one is reading this recap and I'm really just talking to a tree. And if I'm THAT crazy, then how crazy must you be, if you're reading this?? During the match Jarrett tries to retrieve the Sting tape that Eric Young stole earlier. Did I forget that part? Oh well, you know now. Anyway Jarrett gets it back now so it doesn't even matter. It was actually a pretty solid match though. I'm glad it got a bit of time, rather than just two minutes.

Promo with Christian in the back. Abyss shows up. They begin to brawl as cheesy 70's fight music is played in the background (of my mind). They make their way out the ring area where we see Christian knocked off the stage, landing ribs first on a steel guardrail. Rhino checks up on Christian because apparently they are buddies, but I must have missed when that happened. Maybe Christian loaned him some ass cream earlier …

Viewing party is up next. Way too many segments and not nearly enough ring time this go around. If you're wondering why this recap is brief, that's it. It has zero to do with my laziness. Zero. Anyway, the video shows Sting being followed, with some very genuinely funny comments along the way. It ends up with Sting confronting the cameraman and claiming that, as a result, he's coming after Jarrett at the next PPV. But not as Sting … as STEVE BORDEN. And since he drives an SUV, you totally just know that this Borden guy is down with the terrorists. Hassan to debut soon? CliCk hEre FoR neWd pixxx of TriSh and MickIE jamEs lEZbiAn lUv fest!!!!
A.J. Styles & Christopher Daniels vs. Samoa Joe & Shannon Moore:
This is a great match. Only complaint here is that it is broken up by some commercials. Explaining all of the action in this match would be an exercise in tedium for you and me, so I'll skip that. I will say though, a match like this is every reason to start watching TNA. I was a bit disappointed with the finish, however, which was a simple clothesline by Samoa Joe to Christopher Daniels. This was the longest match of the show though, so that was awesome.
After the match, AJ grabs Joe's belt and hangs it up, since the ring is set up for an ultimate X match for hype. Joe just looks at it, but then walks away, leaving us all to wonder if he really can manage to do it. This reminds me of that time some bullies stole my lunch money. Except, I'm not a fat Samoan, so really, I think I'm better off.
In the back, Jarrett reveals that he's not actually worried about Sting. He's got someone in mind for back up … I really hope it's Owen Hart. I mean, where's that guy been lately? And he's a great talent, don't believe otherwise! He may not be in the HOF yet, but that's ONLY because they're waiting for him to retire.
And that's it for Impact, folks. Seemed like a short show this week for some reason. Go check out the
main page
and see what's new there. TWF has been on a roll lately and our hardest hitting staff members are really delivering. Stop by the
forums
as well and shoot the shit with us. Or just feel free to tell me how fucking great I am. I'm kind of getting used to it but not really! By the way, count the times I pay homage to
Bacon
and win a prize. And by prize I mean … it's still
Joe's
mom. Seriously, if you're willing to fly over there. Anyway, take care, and as always, I remain,
Remy.
Remy's the kind of guy who enjoys long walks on the beach and quiet candle lit din … fuck that, chicks are crazy. He's actually a wrestling fan (and therefore not single by choice, as he'd have you believe). He's also a former admin of HTM.com, having been there for nearly three years. Now, he resides in limbo, wandering from forum to forum, fixing past wrongs, with the help of his friend Sam who … well, err, nevermind. He is, however, the brother of a well-known gentleman, whom you may have heard of, by the name of … JESUS! Well, not blood brother, but brother in the way black people say it, which is more meaningful, I think.
---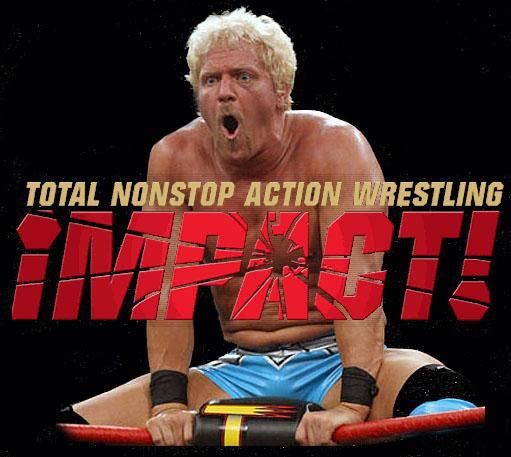 Remy's Tneh! Impact Report
02.27.06
Hello again, ladies (James' mom, likely) and gentleman, and welcome to the third TNeh Impact Recap! This will be the best one yet, I assure you, so give it a read. I realize that many of you are probably in the same boat as me (not the one up shit creek without a paddle …that's my other boat), when it comes to knowing about TNA, so in between making smart ass jokes I've decided to be informative or some shit. We'll learn together and it will be fun and completely not gay! Besides, school nowadays is different than it used to be. Students are sleeping with teachers and getting that college experience in high school. And I'm easy as hell, so as your "TNA" teacher (pun ++) I promise a good time had by all (or at least by me as I steal your wallet while you sleep).
Okay, so it actually isn't any different than my other recaps, but hell, I thought that bit was funny so I'm keeping it in!
Now, first of all, I want to clear something up. I happen to really like NWA:TNA. It is a wonderful alternative to the WWE. One of my only real complaints about Impact, is that with only one hour to work with the matches are often too short. But I am excited about bringing this alternative to my readers. I am also, however a comedy/satire writer. So don't expect me to go any easier on TNA than I would on WWE. I probably should have made this clear in my debut recap, but I didn't know then how many of them I'd do.
Enough with the preliminary chatter! Impact is coming to you (not) live from wherever they tape it! Universal Studios in Orlando, apparently, wherever the hell THAT is. This week I actually watched the WHOLE show, except the first ten minutes. Yup, the entire (almost) show. It was solid top to bottom so here we go.
Monty Brown vs. Dylan Knight:
You won't recognize either of these guys from the WWE. Monty is a black guy. As for Dylan, he has no profile on TNA's website so … we'll assume he's a retired astronaut who's pension just isn't cutting it, so he's wrestling on the side. Monty Brown dominates this match and hits a nice flying maneuver off the ropes called "The Pounce" for the pin. This match is only one minute long, short even for a squash match, if you ask me. I mean, if the length of this match were a penis it wouldn't even satisfy a Jewish woman. Yeah, I went there.
Monty then gets on the stick (not a pogo, although that would be hilarious). He cuts a promo basically calling Christian a coward. They've got a match at the upcoming PPV. Christian comes out in response and fires a few words back. They agree to disagree, shake hands, and enjoy a nice cup of Earl Gray tea. Or they brawl. I forget.
AMW (I think they stole their name from James' and my column, CMU) are backstage and they cut a promo hyping the upcoming PPV, Destination X. They, along with Jarrett and Abyss, will be facing Team 3D with Rhino and Ron Killings. Jarrett shows up to plug some footage of Sting that is supposed to make him look like a coward. Jackie is going to wear a special outfit for this momentous occasion. I sure hope it's a paper bag and nothing else!
AJ Styles vs. Roderick Strong w/ Christopher Daniels on Commentary:
This is another unfortunately short match, especially considering it's got one of my favorite wrestlers from any fed, AJ Styles, in action. Most of the match is standard, with AJ hitting a nice Styles Clash for the win. During the match we have Daniels on commentary and he is actually a very solid speaker. He also puts over Roderick Strong. One moderately funny moment sees Daniels call Samoa Joe "Sloppy Joe." I'm guessing Joe gives you heartburn and/or diarrhea? Interesting. The three-way feud between Styles, Daniels, and Joe is really played up during this segment.
Backstage Gail Kim gives Jackie the outfit she is supposed to wear later on in the show. Jackie is upset over whatever it is. I would seriously laugh it was a snowsuit or something, instead of what it obviously is, some type of lingerie.
The James Gang (formerly New Age Outlaws in the WWE) vs. Team Canada:
BG James still wrestles the same, and talks the same, as he did as Road Dogg in WWE. It was stale even then, but now it's like that bun I left sitting on my counter for five months … moldy? While it is kind of cool to see the former New Age Outlaws wrestling again, they just aren't the same without the rest of the DX package. Team Canada wins this match after less than stellar action. It wasn't bad, per se, but certainly lackluster. The win comes thanks to the Latin American Xchange, or LAX, who interfere on behalf of Team Canada. I think LAX's finisher should be an airplane spin. Just saying …
BAD SEGMENT ALERT!
LAX then lays into the James Gang after the match. But, fortunately, help is on the way! Bob Armstrong, BG James' DAD … fights off LAX single handedly. This is my favorite part of the show. It looked so damn cheesy it reminded me of a "Best of" highlight reel from WCW. I wish I were making this up, folks, because it may well be the funniest bit in this whole recap. Armstrong is so old and out of shape, and his ass kicking was so unconvincing, that it was the equivalent of Mae Young laying a beat down on Trish and Victoria at the SAME TIME. Incidentally, I would like to lay a beat down on Trish and Victoria as the same time … with my penis. Yeah, you probably saw THAT coming. I'd like them to see me cuming too! * Ahem *
Samoa Joe is in action next. I'm looking forward to seeing him in the ring for the first time, after hearing much about him. I've got my Rolaids ready too, just in case.
Package highlighting the ultimate X. Joe thinks he's ready, and he'll do whatever it takes to win. He's like that guy who sneaks an extra hotel on the board in a game of monopoly, or gets zero interest loans from the bank. I'd say I always hated that guy, but … I am that guy!
Samoa Joe (x-division champion) vs. Shark Boy:
Another painfully short match. I would love to see TNA get a two hour timeslot so that they can change this. Joe dominates the match, hyping him for the upcoming three-way with Daniels and Styles. Joe gets the submission win, but this match had the most exciting spots of any on the show. My favorite was the "shark bite," however, which I had to laugh at when I noticed later that Shark Boy doesn't even have a mouth hole in his lucha mask! Irony would be Lita wearing a similar mask during her time in Mexico.
After the commercial there is a package for Ron Killings. What is the postal guy doing here, you ask? Not that kind of package, you idiot!
Rhino and Ron Killings vs. AMW (tag champions):
AMW looks better than any current WWE tag team, I have to say. They win with a move called the "Death Sentence." I think it's false advertising since no one really dies. It's like a Baconism: AMW gives Rhino the "death sentence" but luckily he survived.Yeah, that's the best way I can describe it. Does that mean I'm lacking? Sure, why not. Fortunately I have a huge penis to compensate. Again, this match was used to hype the upcoming PPV, and really was just a standard tag match. It is the longest match on the show, however. Gotta say, I'd love to see what AMW could do in the WWE, but they are likely better off in a fed like TNA that actually has a, you know, tag team division. Funny how that works but not really.
Alright, now for the main event of the program which is … some crappy footage of Sting playing basketball with his kids? Yup, that's about it. The point of this segment was to hype the eventual return of Sting, and was actually pretty funny and well done. However, it would have been nice to see a solid match close out the show.
Way too little wrestling, is all I can say. It's TNA's strength and they didn't play to it as well as they could have tonight. However, it actually held my attention for the entire hour, something WWE has been very hard pressed to do lately.
Check out James' latest effort as it is fucking hilarious. He proves once again that he is a real innovator around here. It's on par with his song parody idea, so that should put it into perspective. And please stop by the forums and leave feedback or shoot the shit. Take care, and as always, I remain,
Remy
Remy's the kind of guy who enjoys long walks on the beach and quiet candle lit din … fuck that, chicks are crazy. He's actually a wrestling fan (and therefore not single by choice, as he'd have you believe). He's also a former admin of HTM.com, having been there for nearly three years. Now, he resides in limbo, wandering from forum to forum, fixing past wrongs, with the help of his friend Sam who … well, err, nevermind. He is, however, the brother of a well-known gentleman, whom you may have heard of, by the name of … JESUS! Well, not blood brother, but brother in the way black people say it, which is more meaningful, I think.
---
Remy's Tneh! Impact Report
02.20.06
You know, it's almost midnight here. And I'm just sitting down to write this motherfucker. Fortunately, I've got my Tim Horton's chili and I'm good to go. But that's irrelevant. Sean is cracking the whip, so here I go …
As I mentioned, I just got back from Tim Horton's. Wrestling? Yeah, I'm getting there. STFU noube. And there is this guy there who's complaining that he ordered one thing, and got something else. Fair enough, right? Yeah well, this particular asshole had gone all the way home before realizing this error, and decided to come all the way back to complain. And what does he want? Compensation for the fucking gas he used going back and forth. I'm starting to hate James Bond for stopping super villains from destroying the world.
Impact begins NOW … several days ago. I know I didn't recap last weeks, but it was right before a PPV, which I wasn't about to recap, so fuck it. Plus, I had papers and midterms, so stuff it. And yes this one is excessively late, but at least one of those day delays was damn worth it. Check out the main page for the return of Gags NOW!
Seriously this time, the recap starts now!
We begin the show with Christian … cage (not the carnivore variety). He cuts a promo. Blah blah, he's happy being champ. Who'd have thunk it? Where he loses me, is when he claims he holds the bestest title in the ever. Come on dude, don't piss on my hand and tell me it's raining. This week on, "When Kayfabe Attacks!" Anyway, he's looking forward to the future and shit. Good for you, Christian, and all you had to was go from a successful company to a far less successful company. If people made business decisions like this guy, there would still be idiots buying Enron stock! I kid. Seriously, Christian has always been cool in my books … even after the whole ass cream skit.
Promo in the back. JJ's not happy. Is he fucking ever happy? Later on we'll get a screening of some Jackie footage that is supposed to be a big deal. I'm guessing she did a Girls Gone Wild video. Well, I can hope anyway. Pssst, can someone please tell me who the fuck Jackie is? It's so hard keeping track of WWE's rejects.
We now have a three way. Two of the girls start making out as the third grabs a huge dildo and … oh wait a second. I'll recap that some other time. What I meant is …
Rod Strong w/ … herpes? vs Shannon Moore w/ girls name vs Jay Lethal w/ lame name:
A spot on the TNA X Cup team is on the line … whatever the fuck that is. I mean, a team for a cup? I don't get it. Moore hits a moonsault from the top rope to the floor in a sweet spot later in the match, although it's typical match dynamics beforehand. Although, hell, this is TNA. Is a moonsault to the floor even a big deal here? Jay Lethal picks up the win using some move that's called a release dragon suplex. I have no idea what that is, but it sure sounds impressive, let me assure you.
After the match they show a package for Ron Killings. That sounded bad. They didn't show Ron Killing's package … they showed one of him … a … I give up.
BG and Kip are back together. Ah, young love, how fickle thou art. Something about them taking out the LA airport, you know, LAX. They get an inspirations speech from … bullet bob? Does anyone on this freakin' show have a real name? But, uh, they're gonna get that rascaly Konnan (not the barbarian). Was the Konnan joke lame? Sure. Is it 1 am and am I tired? Yes. So fuck off.
LAX vs. La Migra:
This match is up next, and I don't know a single one of these motherfuckers. It's just like all those kids who write to me, telling me I'm their "dad" or some shit. Machete and Homicide hit a doomsday bulldog for the win. Shit, that's as much detail as they have at 411, so don't look at me if you think it's a barebones recap. I mean … I'm not looking at … 411 … and you shouldn't either!
Konnan blames his vaginitis on the fact that Bob Armstrong doesn't have a wrestling license. But if he gets one … dun dun duuuuuuuun! You know, or something. I'm not entirely sure what's going on here, but if I had to guess, I'd say Konnan and Armstrong are not exactly friends. Frankly, I'm shocked.
Zybysko talking to Samoa Joe. We are told Joe hasn't done one big thing, his … GED. No, I'm kidding. It's really the Ultimate X. Oh well, I guess Joe's illiteracy will fly under the radar once more. At Destination X Joe will face AJ and Daniels again. Joe then gets in Zybysko's face, because apparently he's … threatening? Jesus dude. This guy probably shouts at the lamp too, if it doesn't turn off right away when he claps his hands.
Christopher Daniels vs. Austin Aries:
This match ends in a no contest when Samoa Joe comes down to the ring. This was actually a very good bout leading up to that point. If you're not already watching TNA, this is every reason right here why you should. BUT, read my recaps anyway because I make jokes and stuff and you like my jokes and I'll cry if you don't so there.
Joe and Daniels brawl. Daniels has the upper hand until Joe hits him with his belt, and proceeds to kick his ass. AJ Styles makes the save and then hilariously tries to deny it. Joe's grumpy, and AJ doesn't want to be in his bad books. He's a bitch to get to sleep at night as it is, let alone when he's in a sour mood, apparently, so AJ wants to stay on good terms.
Backstage segments are annoying as fuck to recap. Anyway, JJ and co. are in the back and talking about Jackie's tape again. She has to join them, or else, blah blah. JJ's not supposed to touch anyone from Team Canada anymore … (in the bathing suit zone?). JJ wants dirt on sting. Yeah, that's about the important stuff. Man, the backstage stuff is all over the place. You'd think TNA was running a B wrestling company or something …
Roode, A1, and Williams (Team Canada) vs. Team 3D with Ron Killings:
With six people in the match, it's pretty hard to keep track of who is doing what. Especially since I only know the Dudleys and that dude who was in the WWE once (which could be ¾ of the roster, actually). Anyway, Team 3D and Killings win after a reverse 3D … you know, it's confusing when their finisher has the same name as them. Killings won it with an ax kick, by the way. Ooooh, ahhhh. Come on, everyone chant with me now, "awesome ax kick" clap clap clapclapclap!
AMW comes out and attacks the winners. Then Rhino comes out. It's starting to remind me of ECW here, but not in any good ways. Rhino lays out some gores and there you have it.
Monty Brown confronts Christian as the show goes off the air.
All in all this Impact wasn't as good as the one I previously recapped. And hell, this recap isn't as good as my previous recap either! But that's the way she goes. Sincere apologies if this wasn't quite up to snuff, but I tried (sorta). My half-assed efforts should be rewarded in life, damnit!
Well folks, swing by our forums and give me some feedback, or shoot the shit with the TWF staff about whatever your heart desires. Except toaster ovens. Talk about toaster ovens and I'll ban you. Seriously, we are a very laid back bunch, so don't anyone feel intimidated. I'm a nice guy, and I'll fucking kill anyone who says otherwise! And definitely check out the main page. We've got the return of Dave Gagnon up there for Christ's sake. James has a bunch of kick ass stuff, as per usual, including a No Way Out recap that totally wasn't done by Sean, but reads like it was, but trust me really wasn't. I'd shill Joe too, but I don't really like him. Shit, I just shilled him, didn't I? Oh, and check out my Diatribe as well. It's updated … sometimes! Thanks to Carless, of course. This crazy TWF idea of his just keeps getting better and better. Take care, and as always, I remain,
"You're" God,
Remy
P.S. I still hate you, Benji.
P.P.S. For those wondering, I finished the recap at 1:40 am. I don't think any of you actually give a shit, but I hate loose ends. But I loves me some loose women!
P.P.P.S. I'm still waiting for your dating/relationship questions to include in my new feature for the Diatribe. Come on, some of you losers must have dating conundrums! I mean … you're not losers. Please
send me
questions!
Remy's the kind of guy who enjoys long walks on the beach and quiet candle lit din … fuck that, chicks are crazy. He's actually a wrestling fan (and therefore not single by choice, as he'd have you believe). He's also a former admin of HTM.com, having been there for nearly three years. Now, he resides in limbo, wandering from forum to forum, fixing past wrongs, with the help of his friend Sam who … well, err, nevermind. He is, however, the brother of a well-known gentleman, whom you may have heard of, by the name of … JESUS! Well, not blood brother, but brother in the way black people say it, which is more meaningful, I think.
---
Remy's Tneh! Impact Report
02.06.06
Welcome ladies and gentleman, to Remy's Impact recap!That's right, first
Bacon recaps Smackdown
, and then I recap Impact. This place is getting crazy! And no, I did not get demoted to recap reporter. In fact, you can expect a
BRAND NEW Diatribe
… TOMORROW! Am I developing some work ethic, have I decided not to be lazy? No! I simply have no life.
Now, I don't know if this will be a regular thing, and I kind of doubt it will be, but I thought it might be fun. So, lets get to the God damn action already:
Team 3-D's in the ring as we begin. I think D-von is getting a gut. He's going to stick it to Vince McMahon for firing him by … becoming slightly obese! That will show him. So, whom will they face at Against All Odds? Team 3-D against Team Canada, apparently. And this was as voted by fans on the internet, just like "Taboo Tuesday" except less fake. A USA chant starts, and American fans around the world … actually, likely just in America, hold their heads high with pride. You showed us lousy Canadians how inferior we really are, with your bold declaration of "USA! USA! USA!" Who says xenophobia is dead?
We now cut to a recap of Sting's last appearance. "Blah blah blah, fake retirement, etc," is pretty must the gist. I'm sure that somewhere in there he also subliminally told us to praise the Jesus. I'm calling Peter Popoff for my miracle water RIGHT NOW!
The show's intro plays. Why is this important, you ask? It isn't!!
Rhyno vs. Kenny King
Rhyno heads down to the ring as we come back. We are shown how he speared Abyss through a wall from last week. This week, his opponent is … Kenny King? Who? Rhyno dominates early on. King hits a kick on Rhyno's shoulder, but he shakes it off and gives him a nice spinebuster. GORE! GORE! GORE! And that's a three. I give this match 3452 stars out of a possible 5234.
We now cut to an interview with Larry Zybsko. He talks briefly about Sting retiring. Then he bitches and moans that nothing's going right for himself. Some guy interrupts. It's TNA, after all, so fuck if I know who it is. Says he's got the right image though … but not for me to remember him! It's either Aries or Stong, according to research (half ass research anyway). And we are then interrupted by the Naturals, who complain they're sitting on the sidelines. Does wrestling even have sidelines? Wouldn't that be in the fucking audience? Well, who ever said wrestlers were smart! Moving on, fans wanted 3-D vs. Team Canada, as already mentioned, but they tell us again. Also, there's a tag team tournament coming up, and the team that wins gets a title shot against AMW.
AJ Styles is up next, as we go to commercial!
X-division action starts now, folks. Okay, so my fucking computer crashes. After I get back … my computer crashes again. So I did watch Impact, but my notes get a little … non-existent at this point. Remy's winging it!
AJ Styles vs. Jay Lethal:
AJ Styles vs. Jay Lethal begins now. Jay Lethal? Why not call yourself "Muscles McBadass?" Jesus. This is a really short match, clocking in at about two and a half minutes. For the most part the match is quite uneventful, seeing no big spots. Styles hits his Clash to pick up the win without too much difficulty. After the match Samoa Joe stands at the top of the ramp and a staredown ensues! Then, Joe gives AJ a … CLEAN TOWEL. What a nice guy, that Samoa Joe. I give this match three apples out of four cucumbers.
Up next is a promo with Team Canada and … my computer crashes again. Piece of shit. They mention how they were voted to face team 3-D, which we already knew. Then Gail Kim shows up. There's some tape she heard that could cost them their job? I'm new around these parts, what the fuck is she talking about? D'Amore's gonna take care of it though, so … good? Apparently he cleans up JJ's messes. Does that include a poopy bum, Mr. D'Amore? Also, Petey's up next, and D'Amore says he won't get more matches unless he "takes care of business." I have no fucking idea what just happened in this segment.
We cut to commercial. And since this is a recap … we're BACK. Isn't that lovely?
They show an ad for Against All Odds. Order it, or continue to let Vince tea bag you! Okay, they didn't actually say that, but I would definitely buy their PPV if they did.
Chris Sabin and Sonjay Dutt vs. Team Canada:
And we are back with tag team action. This is part of the tag team tourney, and we're kicking it off with: Chris Sabin and Sonjay Dutt vs. Team Canada. There is typical tag-team back and forth action. Lets fact it, if you really cared, you would have watched it! No huge moves to report anyway. Sabin wins it with a Cradle Shock, which is a horrible name for a wrestling move. Actually, it would be a great finisher for Snitsky, but aside from that I think it has very little use. "I'm Chris Sabin, and I endorse SIDS." Wonderful. Sabin and Dunn advance.
TNA went to Australia. Insert your own "dingo ate my baby" joke. Well, if you're fucking lame, anyway.
It's time for more commercials. Random thoughts that occur to me during the commercial break:
1) Perhaps I'd have something better to do on a Saturday night if I didn't expose my penis to women in the park.
2) I'm hungry, think I'll go out and get some food after Impact.
3) Since I'm heading out, I might as well stop at the park and expose my penis to women.
We come back to Impact with a segment between AJ Styles and Christopher Daniels. Apparently they are less than friends. How very sad.
Bruce/Rod Steele and Frankie Capone vs. LAX:
Bruce and Rod Steele with Frankie Capone are up next against the LAX. I wonder though, how will they fight a fucking airport? Well, anyway, the LAX dominates the entire match and finishes off their competition with a Super Doomsday Bulldog. That's what you get for fighting an airport. Idiots. They must not have seen that Tom Hanks movie where the airport totally kicks his ass. And that's Tom Fucking Hanks. I give this match one out of two breasts.
Commercials. You don't really need to know that, but it helps fill out this column, so fuck off.
They show a press conference with Christian and Jarrett. If you don't already know that it ends up with them brawling do the following:
1) Stop reading this column.
2) Go get a gun and play the fun game described in step 3.
3) Shoot yourself, but start with your head and work your way down, see how far you can get.
D'Amore wants to make a documentary on Canadian wrestling.
The Naturals vs. Austin Aries and Roderick Strong:
And we are back with the main event. It's a part of the tag team tourney and features The Natural vs. Austin Aries and Roderick Strong w/ Alex Shelley. Austin Aries gets a roll up and uses the ropes to pick up the win. Other highlights include a high knee by Douglas, and some chops by Roderick Strong. Okay, all of this really did happen, but it was actually a pretty solid match. If you want the EXACT details, you are at the wrong fucking site, mister. No one died or anything though, except that one guy, but luckily he survived (/Bacon).
Segment in the back. JJ wants dirt on Jackie. Shelley's gonna get the job done. It ends with Eric Young looking into the camera and eerily speculating that Sting's … GASP, not really gone for good.
Well folks, that's it for my first ever attempt at a recap, so thanks for bearing with me if you actually got this far! Stop by the forums and let me know what you thought, and shoot the shit with us about other wrestling related stuff as well. Or non-wrestling related stuff. We're cool like that. And don't forget, there's a BRAND NEW Diatribe TOMORROW!!!! If you're all really nice to me, I might even feel motivated to work on another CMU with James. Speaking of which, check out all the other good stuff on the main page, but especially Mr. Walker's HUGE 50th column. It kicks all kinds of ass, I assure you. Of course, a big thanks to Sean Carless for giving me a home here at TWF, the best wrestling site on the internet. See you tomorrow, folks! Take care, and as always, I remain,
Remy
Remy's the kind of guy who enjoys long walks on the beach and quiet candle lit din … fuck that, chicks are crazy. He's actually a wrestling fan (and therefore not single by choice, as he'd have you believe). He's also a former admin of HTM.com, having been there for nearly three years. Now, he resides in limbo, wandering from forum to forum, fixing past wrongs, with the help of his friend Sam who … well, err, nevermind. He is, however, the brother of a well-known gentleman, whom you may have heard of, by the name of … JESUS! Well, not blood brother, but brother in the way black people say it, which is more meaningful, I think.