Navigation:
Episode 1
Episode 2
Episode 3
Episode 4
From the evil minds of Sean Carless and Joe Merrick comes TWF Radio! Every Asshole and his brother seems to have a show these days, so why not us? What do they have, that we don't? Besides Class, money, respectability & credibility? NOTHING. That's right.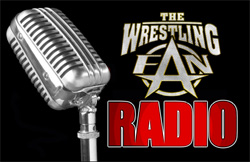 TWF RADIO w/ Sean Carless;
Produced by Sean Carless.

Episode 4.
Recorded: (03/30/08)

It's Episode 4: A NEW HOPELESSNESS~!
Featuring, Sean Carless, a shitty 2 dollar Radio Shack mic, a chemically-induced laid back disposition, and Full Wrestlemania 24 coverage! From Super Cena's new Kryptonite, to HBK
taking Old Yeller behind the barn and kicking him into Euthanasia, to God secretly being a member of the IWC, Sean has all your Rasslemania bases covered! Plus, Ric Flair-inspired drops and congratulatory, umm, congratulations to TWF for 5 full Years of Tastelessness!
Click HERE
to listen to the show Live Streaming!
---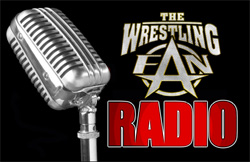 TWF RADIO w/ Sean Carless;
Produced by Joe Merrick.

Episode 3.
Recorded: (05/16/06)


Now LIVE streaming, in this 3rd edition: Sean Carless Rants on RAW: the night logic and common sense died forever! Including a half naked Kane at his movie premiere, digging up ECW angles, burying ECW's Rob Van Dam; SD's Hosses, bosses and too many losses, Big Sexy the Giant Midget killer, Kamala croons, someone makes Cena look like a buffoon, and Extreme Championship Wrestling Science Fiction Theater! All this, plus much more!
Click HERE to listen to the show Live Streaming!
---
FEATURED COLUMN
THE TWF "MENTAL WELLNESS TEST!"
TWF FLASHBACK
November 2006
SATIRE: DISCONTINUED WWE XMAS PRODUCTS!
With Christmas just around the corner, what better way to spend your few remaining dollars (left over after the seemingly infinite line-up of fucking pay-per-views ) then on the following "quality WWE merchandise!" After all, if they don't move this stuff, and fast, stockholders just might get time to figure out what "plummeting domestic buyrates" means!... and well, I don't think they need to tell you what that means! (Seriously. They're not telling you. Everything is fine! Ahem.).