THE CHALLENGE~!
This week's challenge: A WWE CHILDREN'S TV PHOTOSHOP CONTEST~! Here at The Wrestling Fan, we pride ourselves on being THE source of most of the internet's wrestling-related photoshoppery -- hilarious images that have been stolen and whored around the internet via blogs, wrestling news sites laden with ads, and wrestling forum signatures since 2003. It's only right that we test our Rookies' Photoshop skills (or possible lack thereof) in a specially-designed challenge! That's right, this Photoshop challenge calls on our Rookies to design an ad or poster showing a mash-up of our favorite wrestling stars, um, starring in real kids' TV shows! Shows like iCarlito, The Suite Life of Zack Ryder and Cody Rhodes, or, if you want a real throwback, Hey Arnold Skaaland! Okay, they can't all be winners, and that also applies to this challenge!

Our rules were simple: "NO FUCKING MICROSOFT PAINT JOBS." And that's it. This assignment was designed to test how well the Rookies' humor and joking capabilities transfer to an image format. Also, who knows? We could possibly have an artist in the ranks (maybe)! So yeah, without any further ado ('ado', of course, being a Middle English word for "shameless stalling for as long as possible because this is a short update"), THE ROOKIES' ENTRIES.
HERE'S THE NUMBER ONE ENTRY FROM JOSH KENNEDY~!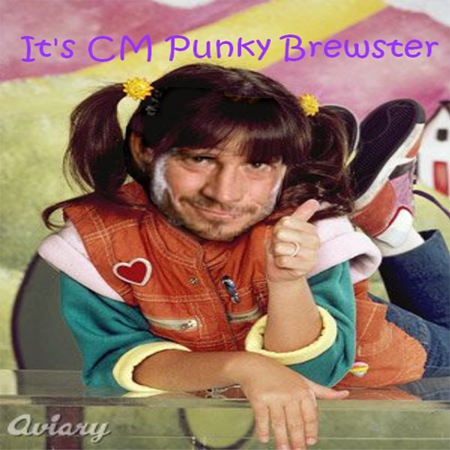 AND OUR NUMBER TWO ENTRY FROM ZACH MORRISON~!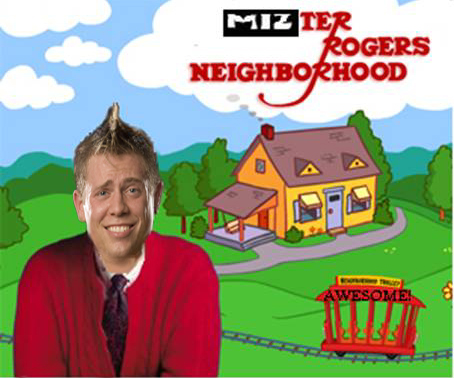 HERE'S OUR NUMBER THREE ENTRY FROM DN SPUNK~!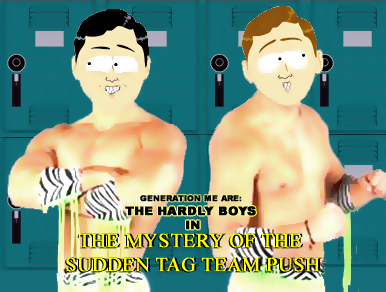 Congratulations, Josh Kennedy~! You've won an automatic bump to the number one slot in the rankings, and have no doubt earned the title of Most Hated Rookie by your fellow competitors! Until next week, here are the #4 and #5 challenge entries by Ernie Brannigan and Jeff Knott, respectively~!
4.)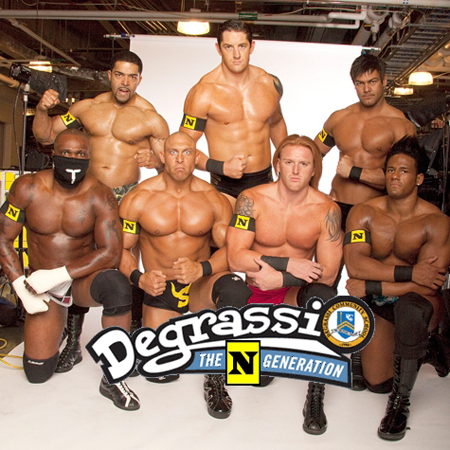 5.)
And one last thing...

Please forget this actually happened. WE HAVE.
Click
HERE
to return to the main LTR page~!