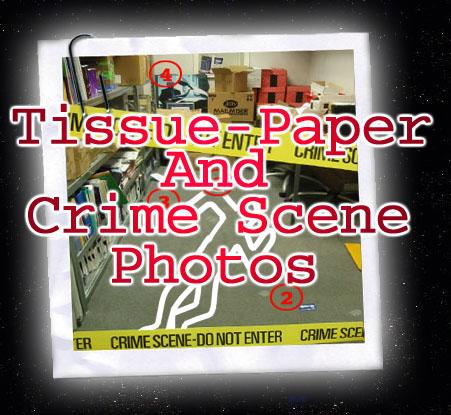 Tissue-Paper and Crime Scene Photos
By Martin Ferguson
Hola bitcholla. Today, I thought I'd go a little different than usual. After all...

A PICTURE'S WORTH A THOUSAND WORDS:
(Pics by Martin Ferguson)

Why bother telling you TRUE FACTS about all your least favorite WWE superstars when I can show you instead!





Question of the Week:

This question comes from someone who asked that his e-mail be kept private.

Q. Why does Triple-H dislike the Spirit Squad?
Answer from Loa Dove Shiite: The last four letters.

Okay, in truth nobody e-mailed in a question so I had to wing it. Send in your questions to yogizmo330@cs.com and I'll have an answer for one of them next week.

It's Basic Pimpanomics

Sean claimed his Smackdown recap was half-assed, but if that's the case he must have the biggest ass in the world. Also, Remy recaps Slammiversary, and as he does I wonder why all of TNA's pay-per-view names suck. Good stuff, except for Jarrett being champ again. But I won't get into that, because it cost me enough replacing the computer monitor whenever I first found out.
FEATURED COLUMN
THE TWF "MENTAL WELLNESS TEST!"
TWF FLASHBACK
November 2006
SATIRE: DISCONTINUED WWE XMAS PRODUCTS!
With Christmas just around the corner, what better way to spend your few remaining dollars (left over after the seemingly infinite line-up of fucking pay-per-views ) then on the following "quality WWE merchandise!" After all, if they don't move this stuff, and fast, stockholders just might get time to figure out what "plummeting domestic buyrates" means!... and well, I don't think they need to tell you what that means! (Seriously. They're not telling you. Everything is fine! Ahem.).