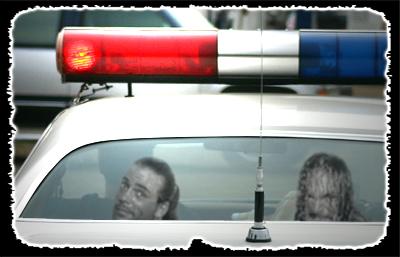 ROB VAN DAMNED
By James Walker and Joe Merrick.
In light of the recent RVD & Sabu drug bust, TWF's own Joe Merrick & James Walker felt it necessary to discuss such events on MSN. Below are their thoughts.
Joe: I seriously want to see that court proceedings
James: *Sabu triple jumps into the stand*
Joe: RVD: You remember a time, where RVD had a vocabulary of more than dude, and whatever? Well now it looks like I need to learn 'Guilty!'
James: I can see the judge about to make his ruling, and sabu just throws a chair at him
Joe: Fonzy jumping about with a whistle
Joe: imagine the witnesses
James: Beulah: IT'S TOMMY'S!!!
Joe: Tazz: Well...here comes the sentence!
James: Justin Credible: That's not the greatest.. that's not the best. That's Justin Credible...ly large amount of jail time!
Joe: Lawyer: Mr Heyman, will you please come to the stand...Mr Heyman are you crying?
Heyman: No, I was just smoking a joint in the back with RVD...oh shit
RVD: Way to go, you fat fuck
Joe: 'I got two words for you...NOT FREAKIN GUILTY'
James: Next ECW PPV: "Barely Legal... in 17 states"
Joe: Lawyer: So, Mr. Brunk, what do you have to say for yourself?
*Sabu Points upward*
Everyone: Huh? *Looks*
*Lights go out, and Sabu runs out of the courtroom*
James: Fonzie: "I'm declaring the chokeslam legal for one night only!"
Judge: "You know, we're probably just going to fine them..."
Joe: Joey: I AM SICK OF YOU JURORS BUYING INTO THIS COURT CASE....AND SEMEN
James: Judge: State your name for the record.
Balls Mahoney, and the jurors: Balls, Balls, Balls, Balls... BAAALLLLS!
Joe: brings his own witness chair to sit in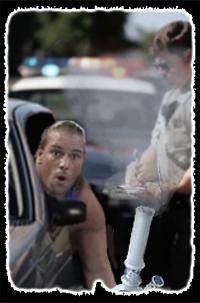 James:
When a mistrial is called, RVD and Sabu get the whole coutroom to celebrate, caving in the floor
Joe: Sabu goes to shake RVD's hand but RVD walks out
James: RVD brings in the MITB briefcase, and defends himself with his educated feet.
Joe: Lawler is..no wait, they wouldn't let him in
James: He'd hang around the juvenile court room
James: Lawyer: Exhibit A! This bag of marijuana I hold before my face was found in Mr. Szatowski's vehicle -
*RVD spin kicks it into his face*
Joe: no wait, he thinks its Cena, so he misses completely