TWF LOW BLOW
BY JOE MERRICK
04/09/07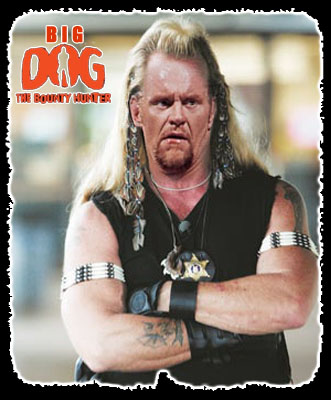 I hear your cries, your prayers, your pleas. Oh children I HEAR them and it brings me great dismay! I hear your desperate screams for a saviour, a prophet, one to return you to the golden shores of 'reader satisfaction'! An Idol, one that does not sing R&B atrocities or has frosted gelled hair, but rather brings you enlightenment in textual form!
I hear them and despite turning up the volume on my PC so I can hear Jenna Jameson say something witty about a penis ejaculating into a wineglass ("Usually you're supposed to spit the wine back out", HA. Comic genius!), they pierce my ears with ever increasing intensity! Well fret no more, friends, the day has come!
LOW BLOW.
Looks like I came back just in time, too. What's this Sean's hired? A chick? Baha, man, if we wanted estrogen hovering around the place we could have just rehired Freda. And don't get me started on that other guy, the Australian. Australians are the people who England sees the same way God looks at the dinosaurs. Namely 'Oh fuck, THAT wasn't meant to happen. QUICK, KILL IT WITH FIRE'. Ah, I kid, you know what you guys need? Some good old fashioned over-the-top, cut-away-to-a-different-scene mockery. And what better way to present it than via:
GENERIC NEWS 2:
SOMETHING COOL-SOUNDING
JR: Welcome every-wun Ah'm Jim Rawss, and welcome to Generic News, LAHVE frawm Chicago, Illinois! This week's headlines are just a heartbeat away!
Joey Mercury was recently released from WWE, but has found that his facial situation has left his career opportunities a little limited…namely working as a sideshow circus attraction.
Joey: At leassshhhhht it'ssshhhh better than TNA. What a ssshhithole that's become.
Also, the reason behind Lashley's monster push was revealed via some incriminating backstage footage:
Vince: Ok, gentleman, things have been stressful lately, but I've decided to cheer you all up with some hired entertainment. Please welcome Michael Richards!
WWE has introduced a Reality TV show to document the goings on in the lockerroom, entitled BIG DOG THE BOUNTY HUNTER:
CM Punk: Oh, shit!
Undertaker: Looks like we got another runner, brah!
Kane: Damn noobs. They know they gotta pay their dues sooner or later.
Arn: I hear that!
Outside Vince's office, we see Undertaker sat with a handcuffed CM Punk
Undertaker: Look I know I brought you in here, but I don't have anything against you, brah. You wanna cigarette?
CM Punk: …
Undertaker: Ohh, haha, yeah, right, hah. Sorry, SeX.
CM Punk: It's SxE.
Undertaker: Yeah, my version gets you laid, brah.
This has left Hogan Knows Best looking for new ways to interest its viewers:
Hogan: You're making us EVICT one another?! You can't make us do that, brotha!
Nick: …I vote Dad.
Brooke: Dad.
Linda: Hulk.
Hogan: Son of a-
TNA has decided to revamp Borash's interviewing style:
Borash-t: Hello and welcome to my interview video film! It niiice! I am here with a genuine chocolate-face!
Ron Killings: …
And now here's Josey Scott with Sport:
Josey: YANKEES WIN. YEEEEEEEEEEEAH.
And with Sports Entertainment:
Josey: CENA WINS. YEEEEEEEEEEEAH.
And with Videogame news:
Josey: RED TEAM WINS YEEEEEEEEEEEEAH.
And showing positive response:
Josey: YEEEEEEEEEEEEAH.
In Entertainment news, WWE Creative was revealed to be the new writing team behind Pirates of the Caribbean 3:
Jack Sparrow: So I says, "Yaharr, it's driving me nuts!"
Barbossa: lol!
And Spiderman 3:
Mary Jane: Did he just take out all those villains with a poorly executed STF?
Aunt May: My…God you have big teeth.
In fact the man who writes Lashley's promos will be at the helm of Fantastic Four 2:
Mr. Fantastic: YOU SAY YOUR NAME IS SILVER SURFER, AND YOU LOVE TO SURF. I SAY YOUR NAME IS SILVER SURFER, AND YOUR….balls are hanging out?
JR: And now here is Tazz with the weather. Tazz?
Tazz: Well…here comes the rain! Oh boy, JR, this rain right here? Dis precipitatin' ROCKET BUSTIN' wawduh? Gonna be makin' things very slippery from here on out.
Joey Styles: Ohmy….GOD
JR: BAH GAWD
Joey: OHMY GAWD
JR: BAH GOD
*Cut to Heaven*

Jesus: Uh, dad, they seem to be yelling for you.
God: Son believe me there is a reason I no-show anything WWE-related.
Jesus: Because you abandoned hope for all of humanity?
God: Nooow you're gettin' it
Jesus: Heh, I guess you could say they're FRAWM HAYULLLL huh? Ha ha.
God: *Sigh*…JR impressions are even older than me, boy. Get back on the cross for 30 minutes.
Jesus: Aww daaaad…

God: NOW.
*Cut back*
JR: Anyway, thank you fer joining us, every-wun, and make sure to tune in again BOOMER SOONER.
…
Ugh, hope you bastards appreciated that.
Joe