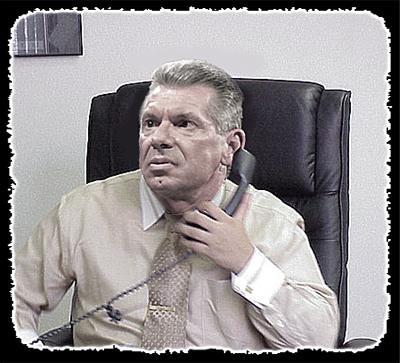 I'm……
BAAAAAAAAAAAAACK
Awesome. Now All I have to do is team up with a useless fat guy. Stay tuned for next week's Low Blow/Bacon collaboration!
Now you're either thinking 'Oh GOD it's him again!' or 'Oh God it's HIM again…'. Either way you're likely wondering where the hell I've been, no doubt. I'd like to tell you I've been researching, working, slaving day and night in my endeavours to please and entertain you, you our loyal fans, but quite frankly I've just been lazy. Ha ha.
Well actually I'd be lying if I said that (and I did, so I'm a liar….or AM I) because whilst I was away there was something that grabbed my attention (besides all those hookers) and it was…….crank calls.
Yeah I know, everyone knows about them, but I mean the ones used with soundboards. You know, the ones where people are called who apparently have never heard Arnold Schwarzenegger's voice before. I thought to myself 'This, Joe, this is the future. This is a goldmine of opportunity…and we can laugh at old people. HAHAHAHA. Oh what fun it is to mock the elderly! We may feast on their flesh and their innards, then take their souls for our own!'. Anyway after my exorcism I decided to make my own Wrestling Soundboard, using soundbites from past and present (future as well if Igor would make that fucking time machine already) to prank unsuspecting citizens. Here are the results:
First victim was a random phone number I chose at random cos I'm random like that. I basically just wanted someone to test out the new soundboard out on first before I hit the big leagues, so I tried this young fellow:
*Ring, ring…click*
Receiver: Hello?
Soundboard: Hellooo Ladies!
Rec: Uh, hi…who is this?
Sou: I'm the Ayatollah of Rock and ROLLAH
Rec: ….I'm sorry do I know you?
Sou: Ooh you didn't know?
Rec: No, who are you?
Sou: I'm the excellence of execution
Rec: I thought you said something about an Ayatollah?
Sou: PROVE ME WRONG
Rec: You said Ayatollah right?
Sou: I LIIIIIIED
Rec: You lied?
Sou: Indeeeeeeed
Rec: Look, pal, what is this about?
Sou: IT'S ALL ABOUT THE GAME, and HOW YA PLAY IT
*Click*
Hmm. Not much success there but hey, we're still learning. Let's try another random victim:
*Ring, ring…click*
Receiver: Hello?
Soundboard: HEI!
Rec: yes, how can I help you?
Sou: DEN!
Rec: …sorry, who is this?
Sou: Heidenreich.
Rec: Who's Heiden-
Sou: HEI!
Rec: Who-
Sou: DEN!
Rec:………who-
Sou: REICH!
*Click*
Even LESS success there. I finally decided that I needed to aim a little higher. So after shooting my friend in the chest I tried ringing an established call centre:
*Ring, click*
Receiver: Hello, how can I help you?
Soundboard: Give me GOLDBERRRRRRG
Rec: I'm sorry sir but I'm afraid no one of that name works here. Are you sure you're not looking for-
Sou: Assclown
Rec: Excuse me?
Sou: WHAT
Rec: Sir, there is no need-
Sou: WHAT
Rec: NO NEED FOR-
Sou: WHAT WHAT WHAT WHAT.
Rec: It must be a bad connection, sir….*pause*….Can you hear me now?
Sou: Gimme a HELL YEAH!
Rec: Sir I'm going to have to ask you to stop yelling, please
Sou: AINT NO STOPPING ME, NOOOOO
Rec: I wish to help you sir, but you have to comply first
Sou: AAAAAAH LURRRRRRVE YEW
Rec: ….I didn't mean THAT much, sir *laughs*. Now, who is it that you're-
Sou: Yooou look sooooo…..good to me.
Rec: ……
Sou: AAAAAH LURRRRRRVE YEW
Rec: Sir this is hardly appropriate, please don't make me have to hang up
Sou: Indeeeeeeeeeed
Rec: So-
Sou: QUEERING DOESN'T MAKE THE WORLD WORK
*Click*
Well I certainly managed to get more out of that sucka, but now it's time to really push my luck and try something a little more ambitious. Hence, I phoned the Suicide hotline. Warning, if suicide offends you then go fucking kill yourself. There's sense in that somewhere I'm telling you:
*Ring, ring…click*
Hotline: Hello, suicide hotline.
Soundboard: IT WASN'T MY FAULT
H: I'm sure whatever it is that's the problem we can talk it out alright sir? All I ask is that you calm down.
S: You talkin' to me?
H: Please try to settle yourself. I'm here to help you and prevent you from doing something drastic.
S: I don't….SUCK
H: I'm sure you don't sir. Is that what the problem is? Low self esteem? What people think of you?
S: Tell me you didn't just say that
H: Well, it seems to be the only problem I can find so far
S: You think you know me….
H: Well, I don't think that but I think we ought to work together on this. Tell me, please, what is your name?
S: Well……well it's the BIG SHOW
H: I'm sorry but what IS your current problem sir?
S: I spit in the face, of people who do not want to be cool.
H: Why do you do that?
S: I did it…for duh Rock...I did it….for duh people
H: Sir, I would recommend that you try to get over this inferiority complex you seem to have. Suicide is NOT the answer, my friend.
S: I WILL NOT DIE
H: That's the spirit!
S: I'll SHOW YOU! YOU'LL SEE!
H: Least you're not one of those Von Erichs…
*Click*
You have to love crank calls. I mean, anyone can fall for one at some point. Even people we think are invincible. Such a person of course is our long-time leader and hero Mr. Sean Carless. So I thought, what the hell, I'll see if I can catch him out:
*Ring…Click*
Sean: Hello?
Soundboard: I'm COMIN' TO GETCHA
Sean: What? Oh, dude this isn't Nay's number, sorry. But hey, she told me about how she ate your wor-
*Click*
Oh, and here's an extra one for you, Nay:
HOW YA LIKE ME NOW?