This week's spotlight: NEW TNA straight to DVD movies!
With the recent Steve Austin film The Condemned bombing in a spectacular way, WWE Films is starting to reevaluate their business model in the film business. Sick of always being the second banana, TNA has decided to jump head-first into the lucrative straight to DVD market.
Brother Ray leads an all-star cast in this hilarious hit. When big-bellied dreamer Larry Daley (Brother Ray) is hired as night watchman at a New York Pizzeria, he soon discovers that an ancient curse brings all sorts of Italian stereotypes to life after the sun sets. Suddenly, Larry finds himself face-to-face with a frisky mafia gangster, tiny armies of Vinnie Barbarinos and My Cousin Vinnys, and a mischievous monkey who taunts him to the breaking point. But with the help of Papa John's delivery driver (Brother Runt), Larry may just figure out a way to control the chaos and eat more garlic breadsticks than any human on earth. Boasting jaw-dropping special effects and stiff fat chuckles, Night at the Pizzeria is your ticket to nonstop fun!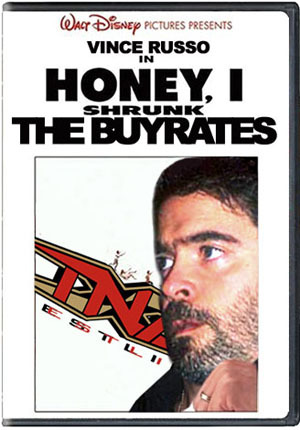 Vince Russo is your average "nutty booker", working on top secret storylines and specialty match stipulations which in theory would miniaturize pay per view buyrates. When his plan unexpectedly starts working, the former Power That Be is so amazed he forgets to tell his coworkers to be save their money.
A story following Double J, a man tortured by his fashion sense and obsessed with being King of the Mountain. With a strong survival instinct, and his daddy as a boss, he has made himself a key player in the business of conflict guitars. Political unrest is rampant in Orlando as people fight tooth for tooth. Upon meeting K-Kwik (Oscar award nominee Ron Killings from Rocky Blackboa), and the talking kangaroo Stomper, Double J's life changes forever as he is given a chance to make peace with the ratings war around him.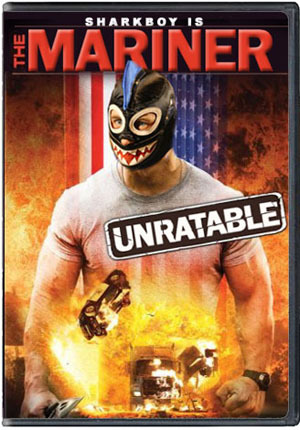 A group of tuna fish thieves on the run kidnap the wife of a recently discharged sea mariner (Sea Mariner) who goes on a chase through the South Carolinian river system to retrieve her.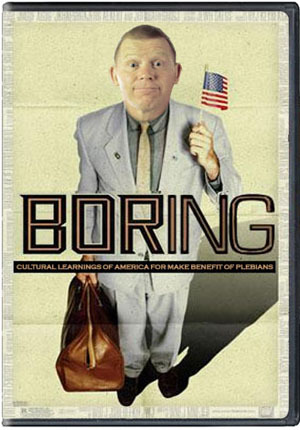 Bizarre '70s wrestling star Bob Backlund is dispatched by foot to the Impact Zone to report on the exploding ratings growth. With a documentary crew in tow, Backlund quickly becomes more interested in finding pennies on the road and naming the capital of every state in alphabetical order in front of very confused fans.
Past and present collide in this epic adventure that reveals the origin of Iron Mike Tenay. While raising the ruins of a long buried Puerto Rico kingdom, wrestling historian "The Professer" Mike Tenay, backed by billionaire baseball card investor Don West, digs up far more than he bargained for. Tenay unleashes an age-old prophecy that foretells the resurrection of Victor Quinonnes, the emperor of Puerto Rico's darkest and most violent booking regime. In order to confront the destructive force, Tenay creates an armored suit infused with high-tech weaponry which also allows the ability to make goofy facial expressions at will! To stop the evil that he himself has raised from the earth, Tenay must become his greatest invention ever -- Iron Mike! The newly born champion must travel to the six sides of the steel to battle the Quinonnes's henchmen, the Russo Elementals -- four magical warriors who harness the power of the gimmicks -- poles, blindfold matches, electrified cages, and Samoa Joe's girlfriend -- with deadly chemistry. But is the Iron Knight, as he his known in the prophecy, strong enough to defy fate and turn back the malevolent forces hell-bent on earth's destruction?
---
DON'T FORGET to head on over and check out Sean Carless' "recapitation" WWE Backlash 2007. Bursting with one fantastic photoshop after another (the Randy Orton one is one million stars alone), Carless also provides a good rundown of one of this years' best PPVs. While you're there, you might also enjoy this SUPER SECRET WWE HALL OF FAME INDUCTIONS! Give it a try and I guaran-damn-tee you will laugh your ass off.
And check out www.F4Wonline.com to listen to Dr. Keith Lipinski's incredible radio show. This week's guests include TUF's Gabe Ruediger and former WWE star Joey Matthews!
Derek Burgan can be seen wasting everyone's time with wrestling DVD and comic book reviews over at F4Wonline and the world famous Wrestling Enjoyment Index at Wrestling Observer.Don't forget about his Opinion Pieces at World Wrestling Insanity or his stuff at The Wrestling Fan (which includes the Gimmick Table archives). He even has a MySpace page. Whew! Derek can be reached at: derek@wrestlecrap.com