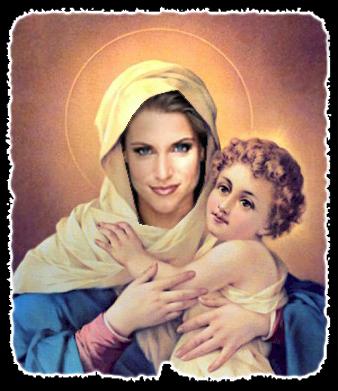 Relationships in Wrestling.
Why goooooood evening. It's Remy "TWF" * insert last name here * back again! And first person to compare me toCher for not having a last name loses their testicles. Chances are, if you're reading this, you don't need them anyway! Hey ooooh!
I've been really enjoying writing the Impact Recaps, or, my TNeh Reports as they've come to be known; however, the Diatribe is still my baby and I just had to get going on another one of these. Time to let the creative juices flow! Or that could just be puss from that … well, let me just say this instead: don't have drunken unprotected sex with a South American hooker! The Thai hookers are worth the STD's at least!! But, ah, that was just some random advice and completely unrelated to my situation.
So what's been going on in my life since the last time I wrote a Diatribe? Well, aside from actively campaigning for an end to midget suffrage, not much. But come on. They have tiny hands that they could easily stick into the ballot box to tamper with the voting. Also, I'm very active in the pro-lesbian community. I buy a substantial amount of their material. And how come this Brokeback Mountain gets so much attention when these hard working ladies have been "at it" (heh) for years and years? People like to pat themselves on the back and think they're open-minded. Well I've been patting … ah, not my back * wink * for a long time to show support for lesbians! I'm practically a God damn humanitarian.
Now all this talk of lesbians and hookers and whatnot has really got me to thinking about completely realistic relationships. You mean to tell me that girls don't really dyke out like crazy in college? Of course they do! But speaking of such hard-hitting realistic portrayals, today's Diatribe is all about RELATIONSHIPS IN WRESTLING.
There are so many it's hard to even know where to begin. That's just my excuse for having no further rhyme or reason as to which relationships I choose to examine! So with that, lets begin.
Rey Mysterio and Eddie Guerrero:
Impossible, you say, now that Eddie is dead? No way, esse. Being from Mexico which, lets be honest here, is practically South America, it shouldn't surprise you that Rey Rey is into the "dark arts." And I don't mean he likes to paint using a lot of blacks and browns. Anyway, Rey has found a way to communicate with the dead. And he doesn't just use it to talk to his set of high flying moves (RIP), but he can also chat with his good buddy, Eddie. So if you're wondering why Rey is okay with using Eddie's name in an attempt to garner sympathy in a WWE angle, rest assured, he has approval. Apparently Eddie's also let him have his stereo, car, house, and permission to engage in sexual activities with his widow. What a generous guy!
Gene Snitsky and Babies:
Well, it's hard to get the babies point of view on this one. Perhaps we could have Rey get Eddie to ask around … Just a thought.
Stephanie and ????:
Speaking of babies, Steph is about to have one. And so far, we haven't been told who the father is. Could it be just a coincidence that they've recently re-hired Test? Most likely … yes. But frankly, I think the HBK/Steph angle has only just begun. Where can they take it after the drugging, you ask? Well, since no father has been named for the baby, I think HBK would be safe in assuming it was immaculate conception! And since we already have a "King of Kings" it is perfectly logical to conclude that HHH and the baby are clearly brothers. Which would make … Stephanie HHH's mom? Well, knowing the McMahon's and the way Vince leers at Steph, I suppose that wouldn't come as a huge shock to anyone. Okay, so my guess is that HBK will worship this baby as the messiah (along with the rest of the locker room … if they're smart) and the angle practically writes itself from there.
Torrie Wilson and Her Dog:
Details are scarce, but I have it on good authority (Bacon) that a great deal of peanut butter is involved. Frankly, I have no idea what that means.
INTERLUDE
Folks, I have a very "special" treat for this Diatribe's interlude. It comes straight from the HTM.com forums and a user named Peggysue. Well, this talented young lass has a knack for poetry, so I thought I would share some of her work with you.
D-Generation X
they are a wild bunch,
they spiked the punch,
they are crazy; out of control,
wow road doggs on a roll,
bad ass takes the cake,
as x-pac starts to bake,
the crowd cries with elation,
when they see jason sensation,
no one is left to wonder,
when triple h points to down under,
chyna has such grace,
she relly gets in your face,
vinces nerves are really frayed,
by all the games theyve played,
as role models they do serve,
and so as road dogg observed,
two tears in a bucket,
and if youre not down with that,
then just plain SUCK IT!!
I did not make this up, I swear to God, and I have edited it in no way, shape, or form. Let's pray to God she never breeds.
END INTERLUDE
And, now, back to more Relationships in Wrestling.
Divas w/ Cleavage vs. Remy w/ Penis and Box of Tissues:
Pretty self-explanatory. I know this much, I win every time! And yes, I am well aware that I just stole two of Carless' running jokes. But that's okay because I'm going to shill his brand new TWF Radio. Check it out, unless you're deaf. And if you're deaf, then how are you even reading this?? I mean, when I read there's a little voice in my head that says the words, and I assume deaf people don't have that; therefore, they're illiterate. I mean, it just makes sense.
John Cena and Fans:
Cena has fans????
Matt Hardy and His Career:
Poor Matt just can't seem to catch a break. Matt and his Career have been involved for several years now, but recently Matt's Career has felt that he's being too clingy and needy. There are rumours going around that Career has cheated on Matt with Unemployment Insurance. Sadly, UI is also one of Matt's best friends (since he always knew he'd need it one day, and it came highly recommended by his brother). But perhaps UI can rocket Matt to stardom? No. Chances are that Unemployment Insurance will also become more famous than Matt, eventually winning the WWE title.
The Coach and Vince McMahon:
Why do you think Coach has had a job for so long? Think about it. Much like the Torrie Wilson bit, I'm guessing there's a great deal of peanut butter involved.
Okay, folks, that's it for another Diatribe. Hope it was worth the wait. Stop by the forums and let me know what you thought of it, or shoot me an e-mail. I'm always ecstatic to hear from readers, so don't be shy. Also, check out the main page as it has been absolutely hopping lately with all sorts of goodness. The new TWF Radio is sure to be a hit. Take care, and as always, I remain,
Remy
The Eligible Gentleman's Dating Guide for Wrestling Fans
Well you know what? I actually got some responses after my last Diatribe. So, here is the first ever edition of this segment. I'll get right into it with the first question.
"OK MAN SO I HEARD U WANTED TO BE LIEK A "DEER ABIGAIL" OR SUMTHIN AND I THOUGHT 2 MYHSELF "WHO BETTA THAN KANYON", AND THEN I WAS LIEK "WELL, ALL THE STRAIGHT PEOPLE FOR ONE", SO IM CUMMIN TO YOU (NOT IN THAT WAY YOUR DIRTY PIRATE)
SO I MET THIS HOT CHICK OK? SHE WAS TOTALLY AWESOME AND TOTALLY INTO ME. I WAS AT A RESATURANT, HAVIN A HALF BBQ CHICKEN AND SHE WUZ MY SERVER. ANY LADY THAT LIKES A MAN WHILE HES SLATHERED UP WIT TASY BBQ SAUCE IS PREETY AWESOM. NEWAYZ, SHE WUZ TOTALLY HITTIN ON MEH NOT CAUSE SHE WANTED A GOOD TIP AT ALL (OR MAYBE SHE DID WANT A GOOD IP IF YOU KNOW WHAT I MENA LOLZ) SO THEN WHEN I WUZ DONE SHE WAS GETTING OFF (LOLZ!!!1) AND SHE WAS GONNA AHVE A DRINK AT THA BAR. THEY CALL IT THA BAR CAUSE ITS GHETOO. SO INSTEA DOF JOINIGN HER I WENT BACK TO MY SHITTY LITTLE DORM ROOM AND DRANK BYMYSELF WHILE TALKIN TO THIS RIDICULOUSLY HOT & ALL ROUND AWESOME GUY ON MSN - ID SO DO HIM IF HE WASNT TOO BUSY PLOWIN' BITCHES.
SO MY QUESTION IS SHULD I SENT HER A RIDIKULUSLY XPENSIVE WATCH IN TH MAIL AND THEN NEVER HER SEE HER AGAIN? THNX
LUV YOUR BIGGEST FAN!"
Well now, that was quite the question. In my personal experience I have never dealt with any situation even remotely similar to this … I swear to God. But here's what I'd do:
1) Return to the restaurant
2) Ask for her number
3) Get a fake number from the girl, which you will realize later
4) Drink beer
5) Get called a "wooden cup"
No one is going to understand what the hell all that was about. So, lets get to the next question.
"Dear Remy
I just wanted to ask you this dating enquiry, as I know you musth ave a lot of success with the ladies. What with writing a wrestling satire and all, and shredding into TNA at any oppurtunity.
Anyway, see, I'm a funny guy rally. Always telling jokes and the like. How do I make the trainsition from 'making the girl laugh' to 'getting her knickers off'?
Thanks, buddeh"


The answer to this is easy. You're falling into the "nice guy" category. You have to treat women like shit in order to get their respect. Here's what you do:
1) Refer to her as "my bitch" a lot
2) Never listen to what she says
3) Cheat on her at any given opportunity
4) Make her pay for stuff
Follow this simple advice and I guarantee you will get porn star sex from her in no time.