THIS JUST IN: SAVE_US.BKR_T?
Following WWE's SaveUs_222 campaign, TNA has started their own viral marketing campaign which may give away who Sting's partner at TNA Genesis will be. Yes, Viral Marketing. Not to be confused of course with TNA's "Viral Booking", where attempting to watch
KEVIN "KENNY ROGERS" NASH
wrestle for the World Title on PPV leaves one feeling similar symptoms to the final stage of AIDS. That of course being great fatigue, unbearable pain, and the urge to no longer go on living.
Anyway, a video currently on the TNA website features Scott Hall and Kevin Nash talking and then Sting appearing. At the very end of the video it says: moc.a07n11t11.www//ptth. And while it may just sound like a stenographer's read-out of a Great Khali promo, it's actually a URL backwards. Once reversed, it reads:
http://www.11t11n07a.com/
.
From there, that URL goes to a page that has puzzle pieces. Once the pieces are put together, it reveals a wall with the following words spray-painted on it: Borden, NAMFFUH, GENESIS, and November.
Borden is of course the real last name of Sting, NAMFFUH is "Huffman" spelled backwards which is the real last name of Booker T. And Genesis is the Band of Phil Collins. And as cool as hearing Don West yell out "HOLY COW! SUSSUDIO IS THE GREATEST SONG EVER, MIKE!!!!!!!!!!" week in and week out FOREVER would be, and boy would it, I suspect that Booker may be a bit more plausible.
Here is the pic in question. Draw your own conclusions.
BUT, WAIT A SECOND, MISTER, THAT'S NOT ALL. No Sir. TNA is also set to release a second teaser poster! Personally designed by one Vince Russo! Father of such ground-breaking future concepts like pro wrestling's *first ever* Reverse First Blood match! (the first man to have all his blood flow back into the open wound wins!...and then gets a buy into a tournament that he still loses!).
That said, since SUBTLETY is Russo's strongest suit, don't be surprised when you're left baffled and unable to solve the following complex Rubik's cube that is this complicated puzzle~! Here's Russo's version. Brace yourself. It's a mind-bender.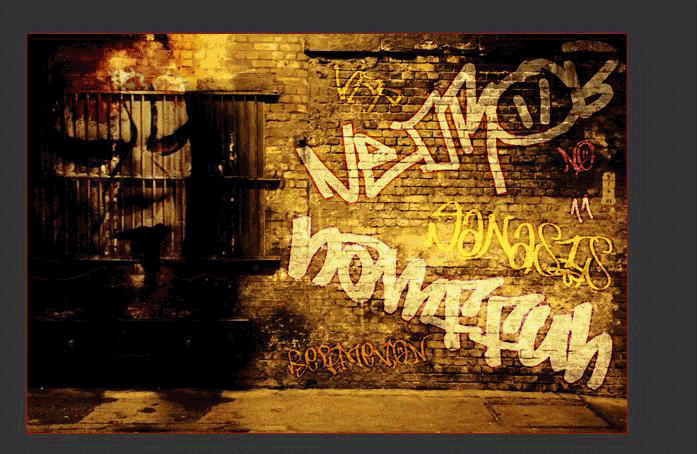 Ok, we're idiots. We'll admit it. Although, I'd laugh my ass off if after ALL the speculation, the "Huffman" in question just turns out to be Tough Enough's Maven.


HE'S CHANGING THE FACE OF TNA FOREVER...BY ADDING ONE REALLY FULL PAIR OF EYEBROWS TO IT.
I'm Sean.